Super Clone DVD 4.0
---
| | |
| --- | --- |
| Date: | 2005-01-07 |
| File size: | 2610KB |
| Limitations: | 30-Day Free Trial |
| Rating: | [GET LINK] |
| Price: | $39.90 |
| Support: | |
Super Clone DVD - Backup and clone your DVD without any quality loss. Copy a full DVD disc within 30 minutes.

Super Clone DVD was designed to backup your precious DVD without any quality loss. It comes complete with numerous customizable video/audio controls that can deliver the highest quality viewing and listening experience.

Super Clone DVD offers feature-rich navigation controls, for a more interactive and tailored DVD experience. Super Clone DVD is guaranteed to deliver the highest quality and personalized DVD Copy experience possible on the PC today.

Highlight:
Clone DVD - Duplicate DVD disc from a DVD disc directly (real 1:1 perfectly copy
Copy DVD to the harddisk so that you can edit or play the dvd from HDD and burn it to the DVD disc later as a DVD video disc
Brun DVD Video Disc:you can duplicate the DVD or DVD disc which kept in DVD content folder to DVD disc,so that you can watch the DVD from a home DVD player
[ Super Clone DVD ScreenShot ]
Review this software

Pros, Cons, Comments or Experience

Note: All reviews must be approved before they are publicly visible.

Rate this software

---
Super Clone DVD Related Titles:

Video Capture Master - It is a useful application that enables you to record video and image from video devices in real time With it you can effortlessly record video and image from Webcam, TV Tuner card, digital video, digital camera and other capture

Emicsoft Gphone Converter - It is a best Gphone Converter software for Gphone users to convert to Gphone from general video and audio formats, extract audio files from videos to Gphone MP3 and so on.

Timecode Log - Tool for timecode logging and calculation in video production environments. Contains time saving features such as automatic time-colon entry, calculated Scene/TRT durations in both hh:mm:ss:ff and frames as well as error detection flagging routines.

Xilisoft iPhone Magic - A professional iPhone manager software to help you backup iPhone files to computer and also can convert video files to your iPhone with ease.

Video Factory Pro - The Video Factory Pro is capable of converting almost all frequently used video files.

Online TVx - This is one of the most popular and downloadable online TV programs in the "virtual world" called Internet. This complete professional program gives you an instant access to more than 1000 TV channels categorized by genres and countries.

SWF FLV Toolbox - Convert SWF to AVI, SWF to GIF or SWF to JPG with SWF converter by Eltima. With this all-in-one conversion tool you can perform interactive or frame-by-frame conversion of your Flash movies or games. You can also convert SWF to animated GIF.

CineCenter 2x - CineCenter is a Home Entertainment Media Center for Windows that encompasses Movies, Music, Photos, & Weather in an attractive and easy to use interface. Packed with features!

Photo Sketch Maker - It is a tool to convert a photo to wonderful sketch automatic or manually. You can convert your photo to sketch and mail it to your friends. Sketch effects includes 10 types. Figure a self-portrait use on Usenet or ICQ.

BrightSpot - This program will alter your image to a specified background mode, such as B&W or Sepia tone and then allow you to paint the color back into the parts you want to appear in color.

AdventNet ManageEngine OpUtils - Comprehensive,Web-based and Quick Troubleshooting Tools for IT Administrators

Jigtopia Jigsaw Puzzle - Play, create and share jigsaw puzzle with friends.

XG-Wizard - Editor + Librarian for ALL XG gears - supports PLG boards, Audio and 32 XG parts

Windows System Optimizer - Optimizer software that speeds up your system.

Imagen - Media player that plays image sequences, video and audio.

Super Clone DVD - Backup and clone your DVD without any quality loss. Copy a full DVD disc within 30 minutes.

ThankYou Letters - We have 200+ Thank-You Letters For Only $19.99

BillingTracker Pro - Invoicing software for professionals. Tracks time & projects, creates invoices.


Category Highlight Software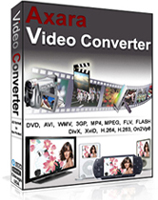 Axara Video Converter - Video Tools package designed for Converting different video files and Ripping protected DVD-Video discs into different video formats - avi, wmv, flv, 3gp, rm, m4v, QT for various video devices like PSP, iPod, Archos, Creative and Mobile phones.
---
Category Spotlight Software
---
Clone DVD
dvdSanta
Super Clone DVD
iPod Copy Expert
---
Recommended Software
---
Super Clone DVD
Super DVD Ripper
DVD to MPEG
DVD to AVI
ConvertXtoDVD
---